Albuquerque businesswoman honored at ActionCOACH's 2020 Biz X Awards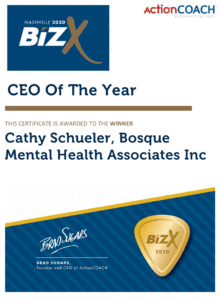 Cathy Schueler, Executive Director of Albuquerque based Bosque Mental Health Associates was recently named CEO of the Year at the 2020 Biz X Awards hosted by ActionCOACH. The Biz X Awards is an annual event honoring the best of the best small and medium-sized businesses around the world. The event, held in Nashville, Tennessee, showcases exceptional results for business owners, entrepreneurs, and their teams.
"I'm humbled to be recognized at the 2020 Biz X Awards," said Cathy Schueler. "This recognition is more a reflection of the talented administrators and licensed therapists and the compassionate care they've been providing at Bosque Mental Health Associates for the last 25 years."
Schueler has been Executive Director of Bosque Mental Health Associates for nearly 16 years. She spent some time in West Michigan attending Hope College for her bachelor's prior to moving to New Mexico. Schueler has a Master of Arts from the University of New Mexico and a Master of Social Work from New Mexico Highlands University.
Bosque Mental Health Associates offers licensed outpatient counseling to assist families, couples and individuals since 1994.
For more about the BIZ X 2020, please visit bizxamerica.com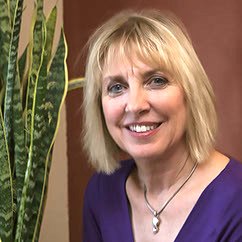 When we received news that one of New Mexico's most valued and impactful business leaders 
had passed yesterday
, the grief in our community was immediate and audible.