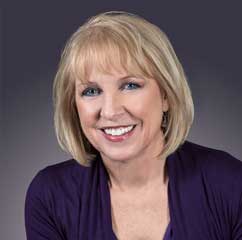 Licenses and Credentials
Licensed Clinical Social Worker
Licensed EMDR Therapist, Level I and II
Licensed Professional Art Therapist (Retired)
Educational Degrees and Certificates
Master of Social Work, New Mexico Highlands University
Master of Arts, University of New Mexico
Areas of Specialty and Interest
Transgender: Supervision and Consultation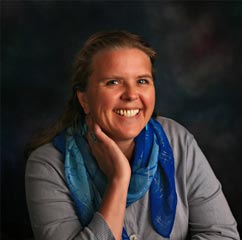 Licenses and Credentials
Licensed Professional Clinical Counselor
Educational Degrees and Certificates
Certified Infant Massage Instructor
Certified Integrative Mental Health Practitioner
Population Served
Post partum and perinatal women
Women, single moms, women in transition
Teens, 15 and older
Areas of Specialty and Interest
Post partum and perinatal support
Depression, anxiety
Life style choices related to gut health for mental health
Grief and Loss
Life transitions
Trauma informed treatment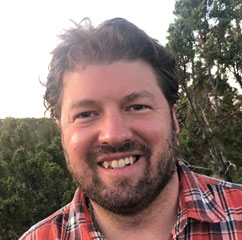 Licenses and Credentials
Licensed Professional Clinical Counselor
Educational Degrees and Certificates
Master of Arts in Counseling, Southwestern College
Bachelor of Arts in Psychology, Johnson State College
Population Served
Areas of Specialty and Interest
Depression
Anxiety
Grief & Loss; Hospice
Relationship & Intimacy Issues
Life Transitions
Buddhist Psychology; Mindfulness
Spiritual Counseling
Trauma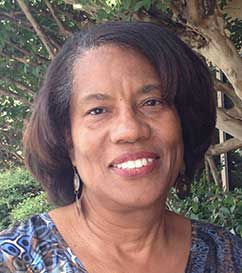 PhD, LMFT
Independent Contractor
Licenses and Credentials
Licensed Marriage and Family Therapist
Educational Degrees and Certificates
PhD Counseling, University New Mexico
Certificate Advanced Graduate Study, Marriage and Family Studies
Certificate TeleMental Health and Ethics
Master of Arts Counseling and Psychological Services, Springfield College
Bachelor of Science, University Houston
Population Served
Children and adolescents 13-17
Adults
Couples
Families
Individuals
Areas of Specialty and Interest
Relationship Issues
Family Systems
Couples
Divorce
Reactive Attachment
LGBTQ
Life Transitions
Anxiety
Depression
Grief and Loss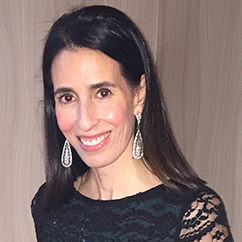 MA, LPCC
Independent Contractor
Licenses and Credentials
Licensed Professional Clinical Counselor
Educational Degrees and Certificates
Master of Arts, Professional Clinical Counseling, NM Highlands University
Bachelor of Arts, Psychology
Population Served
Adults, couples, individuals
Areas of Specialty and Interest
Couples counseling, helping clients to move forward when stuck, building life skills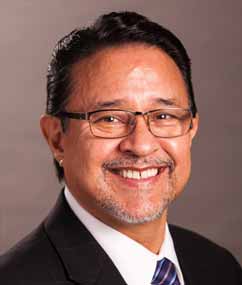 MA, LPCC
Independent Contractor
Licenses and Credentials
Educational Degrees and Certificates
Master of Business Administration, University of Phoenix
Master of Divinity, Texas Christian University
Fellowship, Kellogg Management
Fellowship for Emerging Leaders in Public Health
Population Served
Areas of Specialty and Interest
Trauma
Substance abuse
Anxiety
Depression
Anger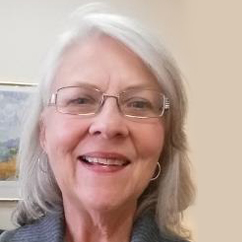 MSW, LCSW
Independent Contractor
Licenses and Credentials
Licensed Clinical Social Worker
EMDR, Levels I and II
Educational Degrees and Certificates
BA, Sociology, University of Oregon
BSN, Bachelor of Science in Nursing, University of New Mexico
MSW, Master of Social Work, New Mexico Highlands University
Populations Served
Areas of Specialty and Interest
Mood disorders (anxiety, depression, bipolar)
Trauma and abuse
Grief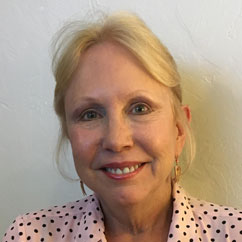 LCSW, MSW
Independent Contractor
Licenses and Credentials
Licensed Clinical Social Worker
Master's of Social Work
Educational Degrees and Certificates
Master of Social Work, University of Alabama, Advanced Standing Program
National Specialty Certifications in Cognitive Behavior Therapy, Traumatic Stress and PTSD, Recovery Issues
VA Hands and Heart Award Recipient
Eulene Hawkins Social Work Award
Populations Served
Teens, Adults, Seniors
Couples
Families
Veterans
Areas of Specialty and Interest
Trauma
Depression
Grief and Loss
LGBTQ+
Divorce
Life Transitions
Recovery Issues
Co-Dependency
Anxiety
Anger
Bipolar (therapy only)
Schizophrenia (therapy only)
Reactive Attachment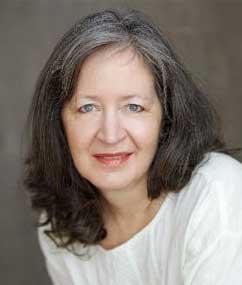 LCSW, MSW
Independent Contractor

Licenses and Credentials
Licensed Clinical Social Worker

Advanced Certified Hospice and Palliative Social Worker
Educational Degrees and Certificates
Master of Social Work, Portland State University

BA Sociology, Rocky Mountain College

BA Philosophy and Religious Studies
Population Served
Areas of Specialty
Motivational Interviewing

Hospice, palliative care

Substance use disorders

Grief and loss

Life Transitions

Mindfulness based therapy

Anxiety

Depression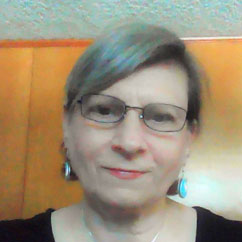 MA, LPCC
Independent Contractor

Licenses and Credentials
Licensed Clinical Mental Health Counselor
Educational Degrees and Certificates
Master of Arts in Professional Counseling, majoring in Expressive Art Therapy, Ottawa University, Phoenix AZ
Bachelor of Science in Commerce, Rider College, Lawrenceville NJ
Population Served
Children
Adolescents
Adults
Families, including foster families and adoptions
Areas of Specialty
Using art and play therapy techniques
Trauma
Attachment
Anxiety
Anger Management
ADHD
Life transitions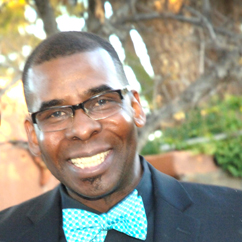 Ph.D, LCSW, MSW, Bth, BS
Independent Contractor
Licenses and Credentials
Licensed Clinical Social Worker, Arizona State University
Educational Degrees and Certificates
Doctor of Philosophy, Public Health Policy Admin., Walden University, Minneapolis, MN
Master of Social Work, Arizona State University, Tempe, AZ
BTh in Theology, Christian Ministry, New Testament Christian Seminary, St. Louis, MO
BS, Social Work, Arizona State University, Tempe, AZ
Population Served
Adolescents, Adults, Seniors, Couples, Families
Areas of Specialty and Interest
PTSD/Trauma
Grief and Loss; Alzheimer's, dementia, hospice, palliative care
CBT, mindfulness (for Brief, Solution Focused Therapy)
Motivational Interviewing
Christian Counseling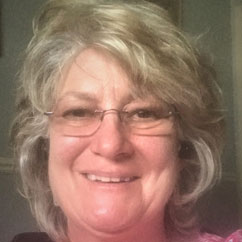 LMSW, LCSW
Independent Contractor
Licenses and Credentials
Licensed Clinical Social Worker
Educational Degrees and Certificates
Master's Degree in Clinical Social Work, Highlands University, New Mexico
Population Served
Children, school age and above
Teenagers
Adults
Families, including foster care and adoptions
Areas of Specialty and Interest
Major life transition
Depression
Anxiety
Grief and loss
Brain Injury
Attachment
Relationship issues
Anger management
Solution focused therapy
Brief therapy
Cognitive behavioral therapy
Mindfulness based therapy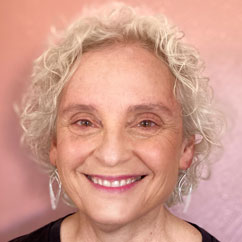 LCSW, LSSW, MSW
Independent Contractor
Licenses and Credentials
Licensed Clinical Social Worker
Licensed School Social Worker
Board Approved Supervisor, New Mexico Board of Social Work Examiners
Educational Degrees and Certificates
Master of Social Work, New Mexico Highlands University
Bachelor of Arts, Cornell University
Population Served
Children and Families

Adolescents

Young Adults
Areas of Specialty and Interest
Autism and neurodiversity
Autism and anxiety
Developmental disabilities
Learning and school challenges
Parenting challenges
Cognitive Behavioral Therapy
Mindfulness
Motivational Interviewing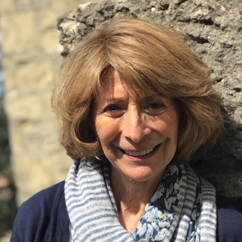 Ph.D, LPCC, MA
Independent Contractor
Licenses and Credentials
Licensed Professional Clinical Counselor
Educational Degrees and Certificates
Master of Arts, MA, Rehabilitation Counselor, University of New Mexico
Master of Arts, MA, Cinical Psychology, The Fielding Institute
Doctor of Philosophy, Ph.D.,Clinical Psychology, The Fielding Institute, Summit University
Population Served
Areas of Specialty and Interest
Anxiety,
Depression
Trauma
Domestic Violence
Major Life Transition
Couples
Families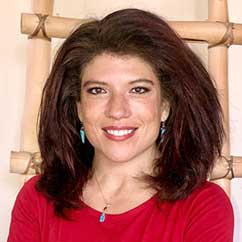 MSW, LCSW
Independent Contractor
Licenses and Credentials
Licensed Clinical Social Worker
Educational Degrees and Certificates
MSW, Master of Social Work, New Mexico State University
Population Served
Children 6+
Adolescents
Adults
Seniors
Couples
Families
Areas of Specialty and Interest
Adolescence
Depression
Anxiety
Couples
Family systems
Life transitions
Grief and Loss
CBT, Mindfulness
Solution Focused Therapy
Motivational Interviewing
Parenting/Co-parenting
Child Welfare
MA, LPCC, ATR
Independent Contractor
Licenses and Credentials
Licensed Mental Health Counselor
Registered Art Therapist
Educational Degrees and Certificates
Bachelor of Arts, Human Development, State University of New York
Master of Arts, Art Therapy/Counseling, Southwestern College, Santa Fe
Population Served
Children 8+
Adolescents
Adult Women
Areas of Specialty and Interest
Art therapy
Anxiety
Depression
Life Transitions
Family dynamics
Trauma
Grief
Emotional Intelligence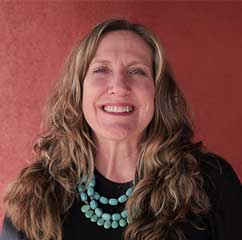 Administrative Director, Parenting Forward &
Administrator, Bosque Mental Health
Educational Degrees and Certificates
Attended University of Arizona
Working toward a certificate and fluency in American Sign Language (ASL)
Personal Statement
I really have a passion for helping people. My number one priority is always customer service and making our clients feel welcome and heard. I believe that a positive experience leads to a positive outcome for everyone.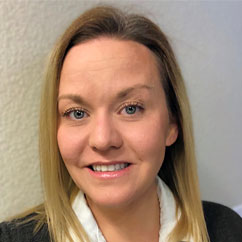 Educational Degrees and Certificates
Certified Billing & Coding Specialist
Certified Clinical Medical Assistant
Certified Phlebotomy Technician
Certified Nursing Assistant
Home Health Aide
Personal Statement
I've been working in finance and administration since the age of 19. After spending 6 years in direct patient care, I made the decision to get back in an office setting to work in administration. I am passionate about helping others, and am always available to offer assistance with insurance and billing inquiries.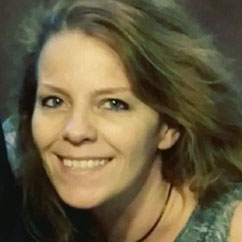 Educational Degrees and Certificates
Associates Degree, Communications, Central New Mexico Community College

BSW undergraduate Social Work degree
Personal Statement
My personal purpose and goal is always to be of service and to assist in ways that prove to be beneficial for each client and to my co- workers who have your best interests at heart.